The OT Butterfly list of favorite sensory toys, tools and everything in between for neurodiverse families (plus a few of my own personal faves)
---
---
This is a *growing* list of toys, products and tools that I have used over the years as a mom at home with my neurodivergent daughter or in the clinic as a Pediatric Occupational Therapist. Please click on the "view on Amazon" button to find out more details about each product, including reviews.
The items are categorized based on the skill or sensory input they target, but please keep in mind- some toys can be multipurpose and only listed under one particular category.
Size of the child is more important than age range for many of these tools, equipment and clothing suggestions.
*Disclaimer: ALL of the links below are affiliate links (Amazon, Walmart, Loops), which means that I earn from qualifying purchases, but all my opinions of the products below are my own.
---
---
Toys for vestibular (movement) seekers
---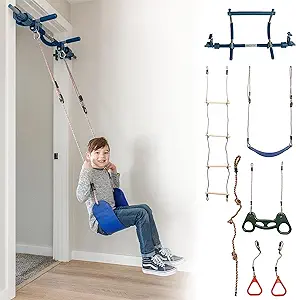 Renter-friendly door frame swing set
Something that we use in our household almost everyday! Great for climbers, hang upside-downers, all around movement or heavy work seekers; holds up to 300 lbs. This is the solution for families who rent/have small space and have a kid sensory seeker in the house. The door does not close when this is up, but it takes less than 90 seconds to put it up and less than 60 seconds to take down everyday. The attachments we use the most are the ladder and the blue sitting swing.
Bilibo chair for spinning & rocking
We use this mostly for spinning vestibular input (child sits inside of it and uses their feet to propel around in a circle); you could also gather a few of these and lay them down so they can step on them like an obstacle course. The Amazon page says 2-4 years but I have used this multiple times to demonstrate its use and have watched several big kids use this with full enjoyment!
Scooterboard
Scooterboards are fantastic additions to any classroom, clinic or home. We use it to play games and to just get around the house as a way to add extra vestibular and proprioceptive input to any day. Being in the prone position while using a scooterboard also helps build trunk strength.
Lycra swing
This sensory swing is one that's often used in pediatric OT clinics. The lycra material is stretchy and provides tactile input, proprioceptive input and vestibular input (the holy grail if we're talking about sensory regulation for a sensory seeker)
Wiggle cushion
For kids who need a little side to side wiggle or movement to help them focus on a lesson, a book, a movie etc. It has some bumps for some extra tactile input and a smooth side for less input.
Sit-n-Spin
Toddlers and preschoolers can use this classic Sit-n-Spin toy to provide spinning, vestibular input.
Teeter-Popper
Stand or sit on this teeter popper to get some side-to-side linear vestibular input for wiggly sensory seekers or use it to build trunk/postural strength.
Balance board
Similar to the teeter-popper, but made out of wood and holds up to 200 lbs. You can stand, sit, wiggle, lay down, rock on this to provide vestibular input for sensory seekers. It's a great option for kids who can't sit for circle time and prefer to stand and rock or sit and rock.
Use code otbutterfly for 5% off through the end of 2023
Foldable Hammock Swing (U.S. only)
This is the hammock "camping chair" that went viral when I shared it on instagram a couple years ago. They market this chair as an adult, outdoor camping chair- so it's foldable, lightweight and portable and holds up to 300 lbs. BUT- this is actually the perfect size for kids to curl up in and swing away or just cozy up and read (one of Liliana's favorite ways to use it! I have never ever seen anything like this- trust me, I've scoured the internet- nothing that is foldable, portable and in a hammock shape. This means, it's only available at Walmart, which is only in the U.S. and Canada (but this link is for the U.S. Walmart). So sorry to my overseas friends!
---
Toys for proprioception (heavy work) seekers
---
Theraputty
Therapists use this resistive putty to help build fine motor strength, but the extra bonus is that it provides proprioceptive input. It's a perfect addition to your sensory bag to help down-regulate and calm the nervous system. Some ways we love playing with it- adding beads or coins inside the putty to pull out and sort into a jar.
Spot Dots
These little dots are so versatile, we used them almost everyday in the clinic. You can set them down anywhere as visual targets to jump/hop to in an obstacle course, you can hold them up for red light/green light games, you can use them as a visual target to sit somewhere in circle time.
Giant Stress Ball
This giant stress ball is great for kids and adults who love to squeeze and squish for proprioceptive input to help regulate!
Hippity Hop
A great addition to any clinic, home or classroom to get some proprioceptive and vestibular input in. We used this often as a transition tool between rooms/activities or within an obstacle course.
---
Small Trampoline
If you have a kid who loves to bounce and jump, a personal trampoline is something great to invest in. "You can't jump on the couch, you can jump on the trampoline." It provides proprioceptive input and vestibular input.
---
Massage Roller Ball
I initially purchased this because I needed it to help with soreness after working out, but the more I used it, the more I realized what a fantastic sensory tool it is; it provides deep tactile input and proprioceptive input with a cold temperature. I use it to help with itchy bug bites, too! The limit does not exist with this ice roller! If you've got a kid who lives to be hugged tight, tickled or massaged- I bet they'd love this!
Stepping Stones
Turn any living room, basement, clinic, classroom corner into an immediate obstacle course just with this kit alone. The stepping stones have a nice grip underneath to prevent slipping and ridges and textures and different sizes to increase the challenge. It also comes with activity cards if you need a little help being creative. This product allows you to work on so many skills: balance, body awareness, upper body and lower body strength, postural stability all while providing vestibular, tactile and proprioceptive input. Big bang for your buck!
Use code otbutterfly for 5% off through the end of 2023
---
Calming Toys
Ocean Wave Light Projector
This is the perfect addition to bathtime, bedtime or quiet time routine to provide more of a calming ambiance; it offers multiple light settings and some calming nature sounds (you can also completely mute the sound as well).
---
Marble Maze Fidget Toy
This is a great fidget toy that provides cozy tactile input with a marble inside to push around through the maze. Perfect for waiting rooms, sitting in traffic, plane rides etc.
---
Expandable Breathing Ball
We use this breathing ball to help pacing and visualization for taking the fullest inhales in, and long, slow exhales to help turn on the parasympathetic nervous system (rest/digest which combats the fight/flight). Great for classrooms, clinics, quiet corners/sensory corners.
---
Handheld Water Game
Remember these babies from our childhood? I don't think I ever actually won the game, but it kept me entertained and focus for so long. This is a great addition to your travel bag for long car rides, waiting rooms or planes. I would also add this to a quiet corner/sensory calm down toolbox for some calming visual input and some proprioceptive input for the thumbs.
Pop Up Play Tent
We can't live without our collapsible pop up tent- we use it when we travel so she has a safe, familiar comfy zone to regulate in and she often uses it to just hang out in at home. I keep it up during family parties when she needs a place to regulate but stay in the same room as me; I recommend this for classrooms and homes to provide individual calm down areas for kids who may need to just block out busy environments.
---
My Go To Travel Items
---
Snack Box Set
I know this is marketed as a snack box for kids, but I love a good adult-lunchable that just hits the spot when you're parked in the pick up line for way too long. I love that this has removable dividers so you can customize the size of each compartment based on whatever snack you're putting in. Great for travel!
---
Inflatable Booster Car Seat
Extremely simple installation in any vehicle, it only took me about 5-6 breaths to fully inflate (my husband brags it only took him 2-3 😉); easy to pack into a carry-on or to put into a backpack as you explore the town.
---
Bluetooth Headphones
We use these Bluetooth headphones for traveling. They are not noise-canceling.
---
Sensory Sensitive Faves
---
Noise Canceling Headphones for Kids
The headphones that got her through the Taylor Swift eras concert (and actually slept through the last half). You can still hear conversations, so it's suitable for use in a classroom.
Noise Reducing Earplugs for Kids
These in -ear plugs are what we used to layer underneath the over-ear noise reducing headphones (above) for extremely loud environments, like concerts.
Noise Reducing Earplugs for Adults (Loops)
My absolute MUST have for every parent, especially if you get overwhelmed easily from loud sounds or busy environments. I use these when I'm cooking dinner and the sound of the vent mixed with the running water bothers me; I use these on game day when the "Let's Go!"s and startling claps get overwhelming, I use these during meltdowns when I want to let my daughter have ALL the big feelings without causing an anxiety attack for me. Highly highly recommend! You can still hear conversations with these, they just take the volume down a notch. I recommend the "engage" for everyday use at home, "experience" or "quiet for loud theme parks or concerts/really intense meltdowns
USE CODE LOOPXLAURA10 for 10% off
---
Kids Swim Goggle Mask
The goggles that made all the difference for us; She was in swim lessons using regular goggles for a couple of months before this and would only put her face under water up to her nose and for only .5 seconds. The day after we got these goggles, she was fully submersing her head in the water and actually swam across a side of the pool and she has never turned back since!
---
Extra Soft Toothbrush
These are the soft bristle tooth brushes that many dentists and parents of neurodivergent, sensory sensitive kids swear by. We have this in our house and even though Liliana isn't sensitive to a typical toothbrush, she does agree- it is really soft and she loves it!
---
Seamless Socks
Liliana is extremely sensitive to seams in socks and is very particular of the way socks fit her; these are the ones that pass her test!
---
Fine Motor Toys

(under construction)
---
Aqua Coloring Mat
Use this for tummy time on the ground or put it up on a vertical surface to encourage proper letter formation and upper body strength. This mat comes with a marker you can use to write and paint, but Liliana loved using just her fingers and hands and a paintbrush. For the longest time we had this taped up to our bathtub wall so she could play with it and write on it while in the bath.
---
Book Recommendations
---
A Kids Book About Neurodiversity
Use this book to educate any child (neurotypical OR neurodivergent) about the differences that we have in our brains. Brains make us who we are and we should celebrate those differences. This isn't your typical kid's book- there are no illustrations, only eye-catching designs and use of color to help highlight the important text on the pages.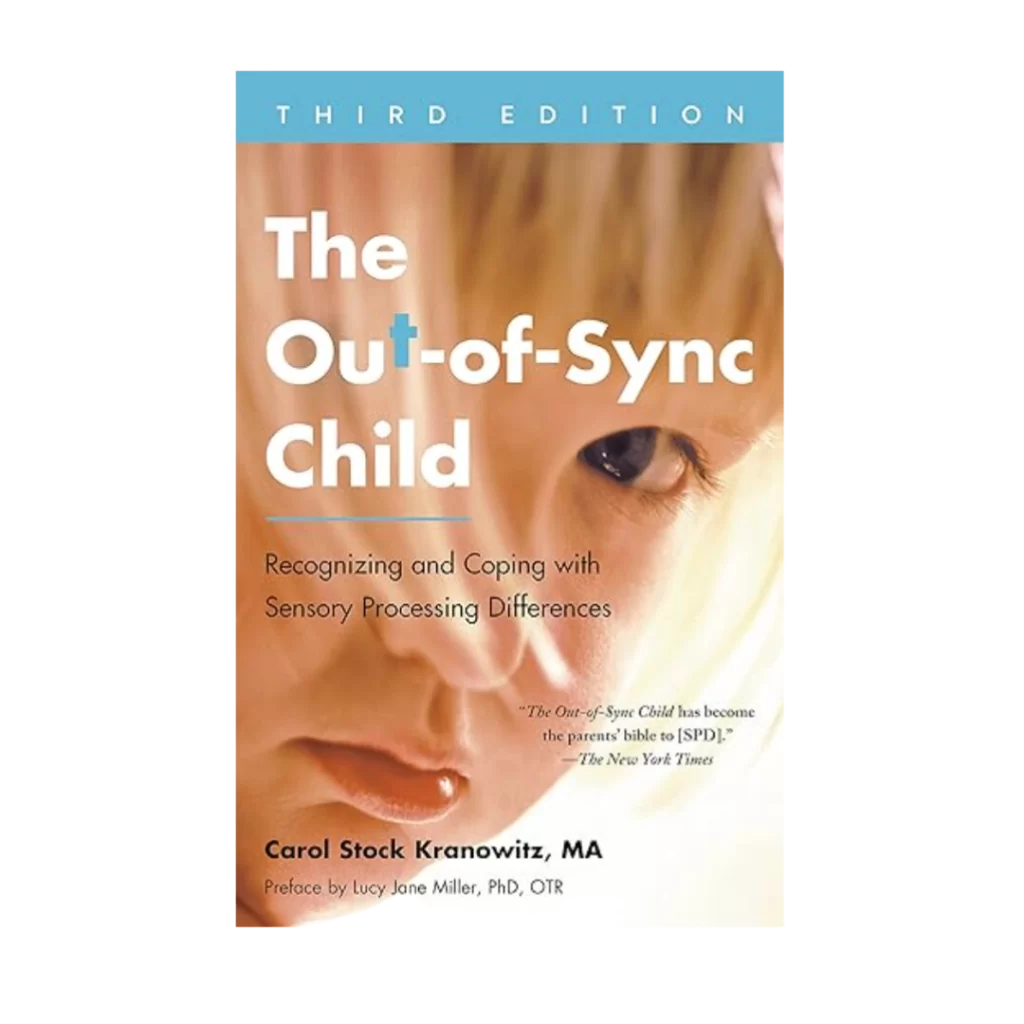 The Out of Sync Child (for parents)
One of my favorite quotes from this author is that "Kids don't grow out of SPD, they grow INTO it". Even though she's not an OT, the way she breaks down each of the sensory profiles and gives insights into those related behaviors is accurate AND it's digestible for parents, teachers and anyone even without an OT degree. I often recommend this as a first stop for parents JUST learning about SPD.
The Whole Brain Child (for parents)
My copy of this book is packed with post it notes. They help you understand kids' behavior through a brain based perspective and help you see the root causes for those behaviors. The book includes wonderful illustrations and a variety of scripts and responses for challenging moments (that they even differentiate for different ages!) I recommend for all pediatric therapists and parents.
Listening to My Body (for kids)
This is a great book for kids to start underestanding the internal sensations in their body (what we call interoception) and how it links to emotions. This is a stepping stone to self regulation.
Listen, Learn and Grow (for kids)
Remember Whole Body Listening Larry? Well his team has given him a major glow-up and he's now neurodiverse affirming and this book should be in every home, classroom and library that serves school-aged children. It helps you understand the sensory needs that can contribute to learning and behavior and normalizes the idea that "whole body listening" can look different for everyone.
Personal Space Camp (for kids)
This is a fun book to bring up the conversation about personal space. If you've got a kid who's always in your face, too close to your body, plays "too rough" and you want a way to bring this up without shaming them, this is a great start.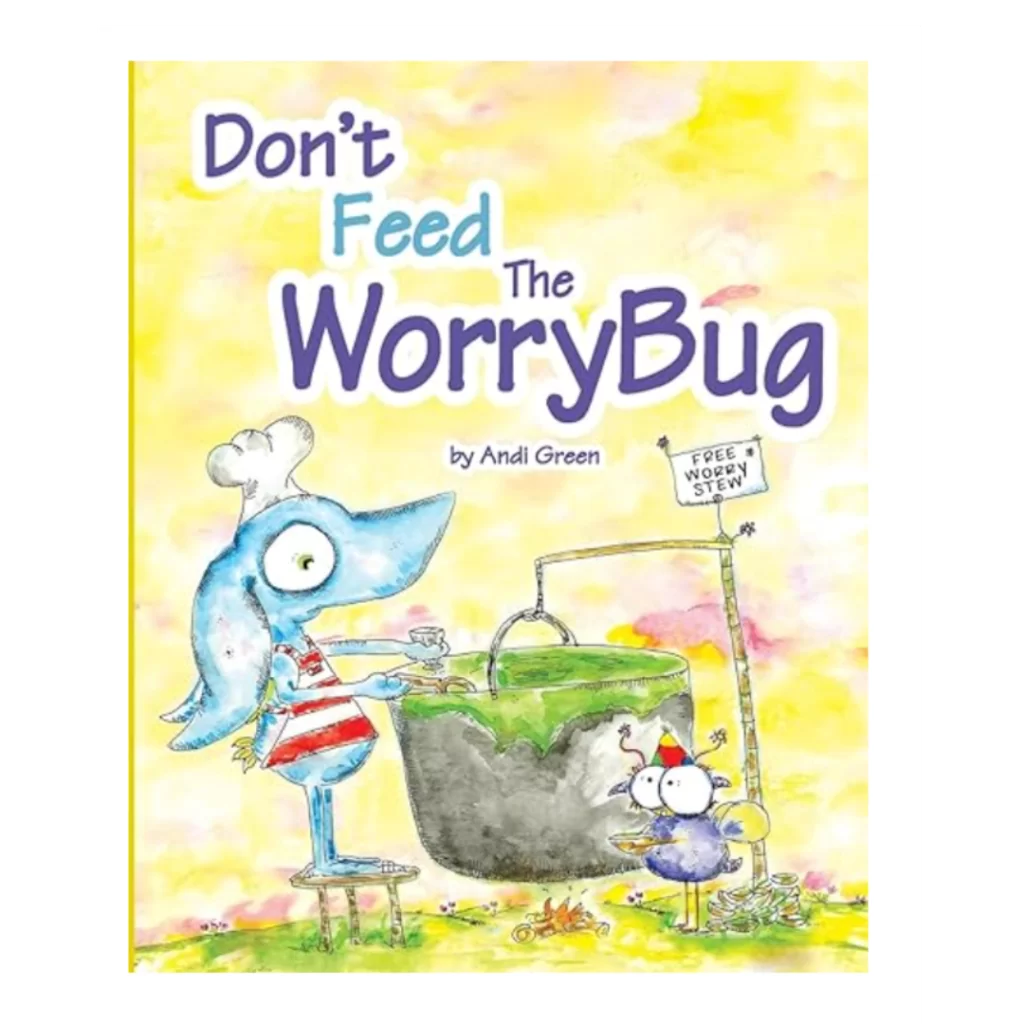 Don't Feed the Worry Bug
I first got this book for Liliana when she was 3- it was a bit advanced but I took the language and taught it to her right away. Since then we read it repeatedly when she was 4 and 5. Even now, we still often talk about our worry bugs and it gives us language to address challenges without shame.
---
Other Things for Your Amazon Cart
---
Amazon Fire Tablet
Self explanatory- screen time is a tool, but it doesn't have to be an expensive iPad. We use this kindle fire for every long car ride, doctor visit or plane ride. The case is handy, has a good grip and comes with a pull-out stand.
---
Soft Furry Lounge Chair
This is the coziest, comfiest corner chair that everyone in my house is always trying to get a turn in. I could sit in this chair all day!
Children's Face Mask
These are the kids masks that Liliana has been using since last year. They fit great, and she has never complained about the way it feels.